Are you wondering what you can get for your Disney tapes? Rare editions of Disney classics on VHS are selling for good money.
Other reports claim that sellers listed these items for thousands of dollars on eBay, but they did not fetch as much money as some would expect.
What is the Disney Black Diamond Collection?
The Black Diamond collection is the original series of Disney VHS tapes released from 1984 to 1994. They had a unique Walt Disney Classics logo with the black diamond-shaped logo located on the spine of the tape case.
The collection contains 20 animated movies, which include:
Robin Hood (1984)
Pinocchio (1985)
Dumbo (1985)
Sword in the Stone (1986)
Alice in Wonderland (1986)
Sleeping Beauty (1986)
Lady and the Tramp (1987)
Cinderella (1988)
Bambi (1989)
The Little Mermaid (1990)
Peter Pan (1990)
The Jungle Book (1991)
Alice in Wonderland, 2nd Release (1991)
Dumbo, 2nd Release (1991)
Robin Hood, 2nd Release (1991)
The Sword in the Stone, 2nd Release (1991)
The Rescuers Down Under (1991)
Fantasia (1991)
101 Dalmatians (1992)
The Great Mouse Detective (1992)
The Rescuers (1992)
Beauty and the Beast (1992)
Pinocchio, 2nd Release (1993)
Aladdin (1993)
The Fox and the Hound (1994)
Currently, Disney VHS tapes might not be worth as much as they are being listed for.
However, you can keep them, and in due time, their value will increase, which means that you will be able to make more.
The movies are also being remade with the modernized versions compelling interest in the classics.
As such, the value of the tapes is expected to increase as the remakes are released, which means that you should not be getting rid of your Disney VHS tapes just yet.
Which Releases Have the Most Value?
Limited releases and copies with misprints on the cover are said to fetch a reasonable price, but it is the first edition in high demand.
The first editions and other rare releases are usually listed at a high price, but this does not mean that they will get purchased for what they have been listed for.
Banned copies also attract the buyers' interest and are likely to fetch a higher price since they are rare and not easy to find.
An unopened Disney VHS tape that is still in the original shrink wrap will also be very likely to carry more value, and as such, it will fetch a better price.
Demand for Disney VHS Tapes
Do Disney VHS tapes have a significant demand on the market? Will you be able to find buyers within a short time when you list your diamond collection on eBay?
At the moment, there isn't much demand for these tapes, especially since the tape format was phased out of use with very few people with tape players to enjoy their classics on.
However, the market still has a few spots left for classics with unique features, such as being unopened and the title on the cover being misprinted. You can easily find an interested buyer when you mention this.
Degradation of Disney VHS Tapes
Like all other VHS tapes, even Disney VHS tapes deteriorate over the years since they are magnetic. The magnetic tape in the VHS cassette is known to flake away, dry out naturally and degrade over time.
There isn't anything you can do about this since they were not made to last for decades in the first place, and the value is no longer in being able to play them. Currently, the value of Disney VHS tapes lies in the jackets that have the tape intact.
The collectible take is like a mint-in-box toy that you cannot play with but will fetch a better price when it is in pristine condition.
The fact that the magnetic tape degrades over time also reduces the value of the tapes meaning that you will not be able to fetch much for the tapes when they have stayed for a long time.
How Much are Disney VHS Tapes Worth?
Do not lose all hope of getting money from your Diamond collection as they still have value. It is all about perspective, and when you have a collection that is still clearly labeled and in pristine condition, you will be able to sell them for good money, or convert them to digital format.
The mint condition of your collection will be one of the factors that will determine the price of the collection and how much you will be able to get for them. The tapes are always worth keeping, and they will be sure to fetch a reasonable price in a few months or even years.
How Much Do the Disney VHS Tapes Fetch?
Tapes in the Black Diamond collection are known to be worth between $50 and $250. Others are likely to fetch even more such as "The Little Mermaid" first release, which has artwork that could sell for as much as $3200.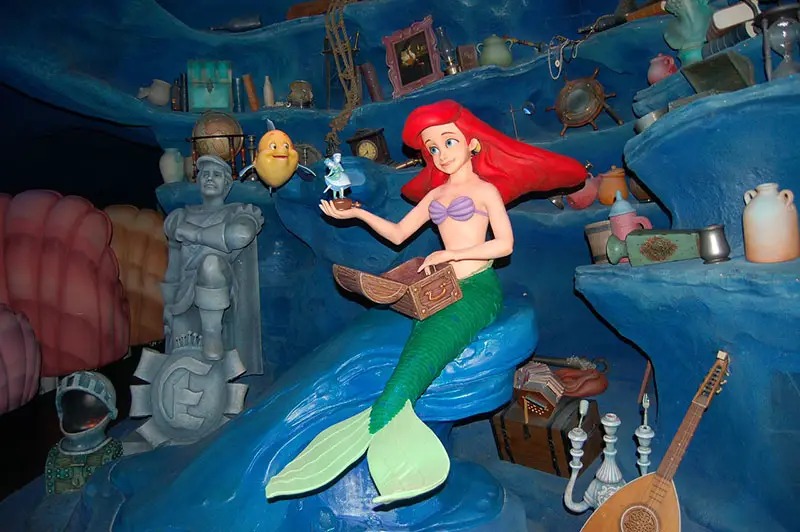 If you happen to have a Black Diamond version of "101 Dalmatians", you can fetch up to $6000 for the tape. An original copy of "Alice in Wonderland," which was once listed on eBay for $9,999.
Selling the tape brand new will fetch a better price as compared to preowned tapes. Buyers prefer the brand new condition of the tapes since this is ideal for collections, and collectors are always looking for the best version of the tapes to add to their classic film collections.
You can begin sorting out your boxes of old stuff to locate those old Disney VHS tapes since some of them will be very likely to fetch you some good money.
The Black Diamond collection is precious, and you should not throw away these treasured classics since very few remain and will bring a reasonable price on the market. An avid Disney fan will be willing to part with a reasonable sum of money for your VHS tapes.
Cases that have been damaged will significantly impact the value of the VHS tape, and the black clamshell cases are known to fetch more than newer white cases.
Whenever you are searching for places such as eBay, you must narrow down the results only to show the items that have been sold. The tapes listed at high prices are not always sold, which might impact your perception of the cost of the tapes and hence their actual value.
Also, be sure to read the seller's feedback and investigate their reputation to determine their legitimacy. Legitimate sellers provide genuine products, and their pricing will be closer to the actual value of your Disney VHS tapes.
Additionally, sealed does not always mean undamaged, and you should check this before making a purchase. Your damaged VHS tapes will also fetch less than intact Disney VHS tapes, making your collection's condition a determining factor of its selling price.
Other Collections
In addition to the Black Diamond Classics, several other collections are part of the Disney VHS collection. If you happen to have any of the following tapes, you can rest assured that you will earn some good money from your classic types.
Masterpiece Collection
Gold Classic Collection
Cartoon Classics
Platinum Editions
Select Special/ Anniversary Editions
The Masterpiece collection has the word 'Masterpiece" on the front cover of the VHS tape, and the case spines have "Walt Disney Masterpiece Collection" written under a castle logo.
These are unique identifiers that have been known to attract interested buyers and make the items a rarity which is very likely to fetch a reasonable price on the market.
The Gold Classic Collection includes some films that were released between 2000 and 2001. The series begins with Toy Story and ends with Oliver and Company, which came 17 months after the release of Toy Story.
They have a red castle logo that identifies them uniquely, and interested buyers will instantly recognize these tapes when you list them on eBay.
The Cartoon Classics Collection comprises two series, which stretches from 1983-1986 and 1987-1992. They have "Cartoon Classics" written on the front cover, and special edition releases are also included in the series.
The special edition releases are known to fetch more and will attract better prices on the market. There are also Limited Gold Editions that are part of the Cartoon Classics collection.
They feature Disney shorts which were released in 1984 and 1985. These are known to fetch a more significant price owing to their limited number and availability in the market.
They are also exceptional since the films are short and were carefully selected to make an excellent collection.
Rare Disney VHS Tapes in High Demand
If you happen to have the 2007 Cars animation from Disney, be sure that this will fetch as much as $500. The animation was the last to be released on VHS and was available exclusively to Disney Movie Club members, which means that it is a rare item.
The 1986 Song of the South is also likely to earn you more since it was released on VHS internationally and not on home video in the US.
As such, it is a more valuable find and will be very likely to earn you more money on the market. You can expect anywhere between $50 and $150 for the tapes, which are hard to find in the US.
The 1985 Pinocchio VHS has Pinocchio walking on the cover, whereas the 2d Release has Pinocchio sitting. The earlier version, available with a black clamshell case, will bring you anything between $50 and $100, meaning it's more valuable.
A 1984 Robin Hood VHS is also in high demand due to a better cover design and more details.
Best Storage Practices for your Disney VHS Collection
If you are a collector and keeping Disney VHS tapes, you must keep them in pristine condition. Following are valuable tips to preserve your collection and ensure that it fetches the best price on the market.
Rewind the tapes to the beginning
Clean the outside of the tape and inside the case
Store the VHS tapes upright
Store them in a cool, dry place where they will be away from light, heat, and moisture.
Store the tapes away from magnets
With these tips, you will be able to preserve your Disney VHS tapes collection for much longer, which means that you will earn more once the price and demand for these old classics grow.